Based on one of our top viewed blogs, find all the information on how to get started creating a CV for your post-uni recruitment career below in our easy-to-read infographic! 👇
Or if you're pressed for time and want an even easier solution, feel free to contact us for more tips and advice and start the search for your new recruitment career with Navado Talent today!
Whether you're looking for a graduate or trainee recruitment job in Bristol, London or Manchester, one of our fantastic team members can help! Meet the team first HERE and learn more about us.
​
​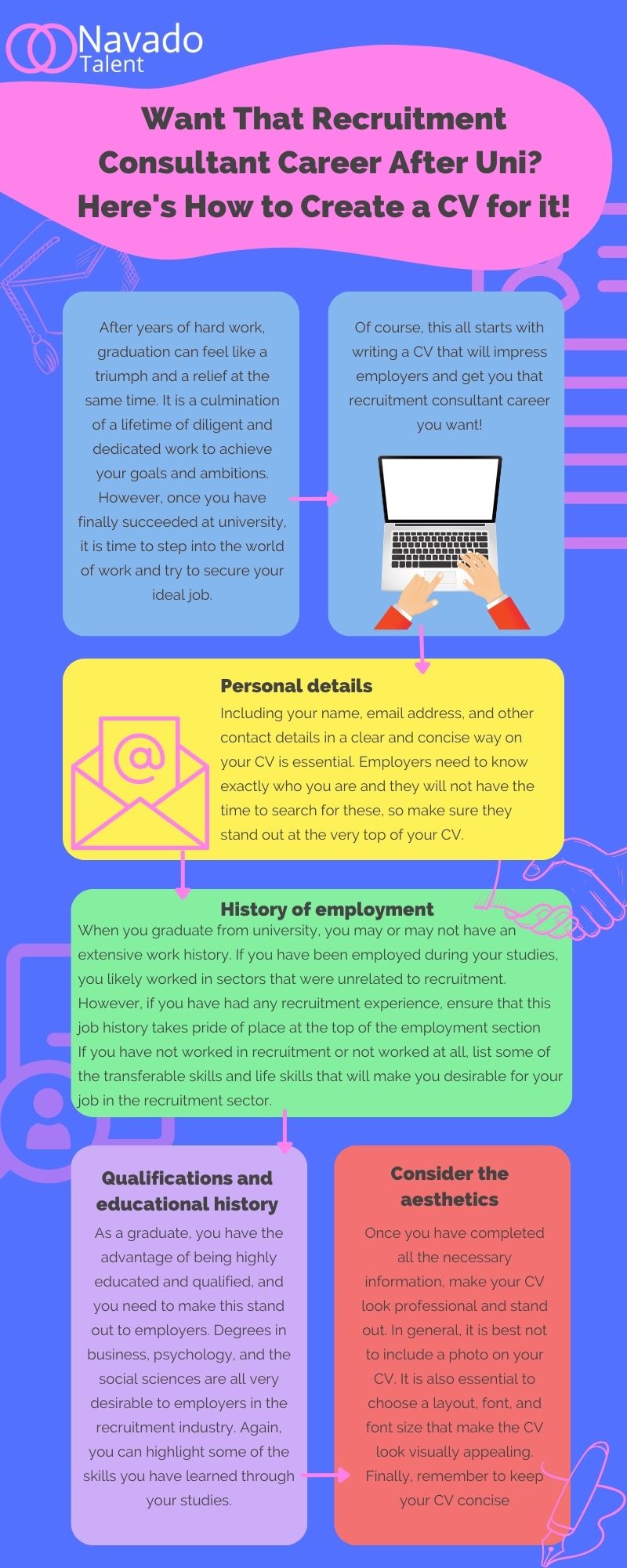 Now you know how to create the perfect CV you are ready to start applying for those graduate and trainee recruitment jobs. There are plenty out there and recruitment is a lucrative career choice!
Find all the opportunities we have on at the moment HERE and start your trainee recruitment job search today.
​
​
​
​